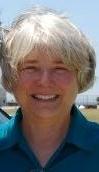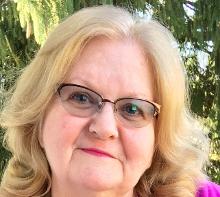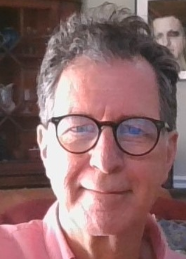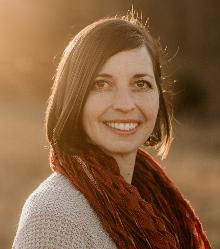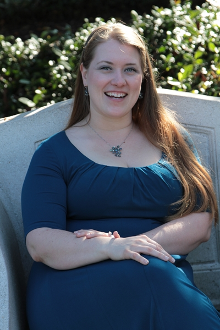 Our Professionals
*Please note: this website is best viewed in Google Firefox or Google Chrome browsers. There may be problems with the alignment if viewed in Internet Explorer.*
_______________________________________________________________________________________________


Lorrie G. Beevers, Ph.D., a licensed clinical psychologist with over 30 years of professional experience, provides psychotherapy, clinical hypnosis, and EMDR for children and adults. Psychotherapy often focuses on concerns such as anxiety, depression, and life transitions issues. She is trained in clinical hypnosis and is a member of the American Society for Clinical Hypnosis. Clinical hypnosis may be applied for anxiety, depression, smoking cessation, weight control, or stress management. Dr. Beevers attended Michigan State University and graduated form the University of Tennessee with her B.A. and PhD. in psychology. She completed her clinical internship at State University of New Your - Upstate Medical Center in Syracuse, New York. From 1981 through 1984 she developed and directed the adolescent inpatient program for Ridgeview Psychiatric Hospital and Center in Oak Ridge, TN. In 1984 she founded the Oak Ridge Psychotherapy Practice, a multi-disciplinary mental health practice in Oak Ridge. Dr. Beevers has practiced in occupational medicine settings locally. Personally, she has interest in alternative therapices including Healing Touch, Reiki, and Shamanic healing practices as well as in horses and improving her riding skills. Voicemail: 865-212-5296
_______________________________________________________________________________________________
William MacGillivray, PhD, ABPP is a graduate of the clinical psychology program of the University of Tennessee, Knoxville. He is licensed as a clinical psychologist with a diplomate in psychoanalysis. He has worked in a variety of inpatient, clinic, outpatient, and school settings for a number of years, including Ridgeview Hospital, Peninsula Hospital, Cherokee Mental Health Center and Anderson County Schools. Originally trained in both school and clinical psychology, he has also worked extensively with adults and adolescents with substance abuse problems. In private practice since 1985, he joined ORPP in 2010; he works with children, adolescents and adults in individual, couple and family therapy. He also specializes in psychological and neuropsychological assessment. In addition, he is trained in neurofeedback therapy, a treatment that has proven helpful for a wide range of difficulties, from problems of attention, emotional dysregulation, obsessional thoughts, sleep difficulties, and chronic pain. For more information about neurofeedback, please go to eegspectrum.com. For more information about my practice and fees, go to Psychology Today web site: therapists.psychologytoday.com/. You may contact me at 865-212-2685.

-----------------------------------------------------------------------------------------------------------------------------------------------------

Cinda S Sagnes PhD LCSW is a Clinical Social Worker with 30 plus years experience in supporting others in their life goals. Dr. Sagnes has a PhD in Social Work from the University of Tennessee Knoxville, a MSW (with a specialty in Child and Family Mental Health) from Tulane University in New Orleans and a BSW from the College of St. Teresa in Winona MN. She is a member of the Clinical Social Work Association.
Cinda has worked with consumers of all ages and severity of problems. She sees individuals and families. She is trained in Illness Management and Recovery, Cognitive Behavior Therapy, Family Systems Therapy and Integrative Dual Diagnose Treatment among others. Some types of challenges Dr. Sagnes has supported others to cope with are Depression, Anxiety, PTSD, OCD, Personality Disorders, Abuse/Victim Issues, Dual Diagnoses and Behavioral Issues.
Cinda Sagnes, Ph.D., LCSW may be reached at: 865-482-2003 or 865-394- 2630 or cindasagnes@gmail.com. Dr. Sagnes is an approved provider for Tenncare MCO's Amerigroup and BCBS BlueCare and Tenncare Select. She also is approved to accept Magellan, Cigna, Humana, Aetna and the following BCBS network plans (Behavioral Health Comprehensive N, Dual Integration, Medicare Advantage HMO, and Medicare Advantage PPO)
____________________________________________________________________________________________________
JulieAnn Krogel, Ph.D. is a Licensed Clinical Psychologist with over 15 years experience as a psychotherapist. Dr. Krogel specializes in the use of Eye Movement Desensitization and Reprocessing Therapy (EMDR) to treat a range of mental heath disorders including, but not limited to trauma, PTSD, issues relating to childhood, poor self-concept, grief, anxiety disorders, and depression. Her areas of clinical interest and expertise include birth trauma, adoption issues, eating disorders, sexual concerns/addictions, issues around faith/religion, and couples' counseling. She works with individuals, couples, adolescents, and parents.
Dr. Krogel received her doctoral degree in Clinical Psychology from Brigham Young University in 2008 and completed an internship at Purdue University. She is a committed to both family and community and serves weekly through her church and the Oak Ridge City Schools. She and her husband have four children, and together they love to hike, camp, and travel. Among her favorite past times are distance running, traveling, ballroom dance, playing piano, and talking with friends.
To contact Dr. Krogel please call 865-227-9364 or email drkrogel@gmail.com.
____________________________________________________________________________________________________
Sandra Little, MS, LPC-MHSP(t), NCC
Life throws curve balls that often knock us down, but painful and difficult experiences do not have to define you. Instead, these experiences can be a starting point to creating a more authentic, connected version of yourself. Whether you're struggling academically, personally, or relationally, my Person-Centered and Integrative approach will provide you with the tools you need to rebuild balance and regain control over your life.
As an Army Brat I had to learn to adapt to my surroundings and am fluent in both English and German. In my free time I enjoy spending time with my family outdoors either hiking, foraging, swimming, or gardening. When the weather won't allow outdoor activities, I can be found indoors doing puzzles, playing video games, crocheting/cross-stitching, or binge watching my favorite TV series.
As a counselor, it is my privilege to offer all my clients a safe space where they can feel seen, heard, and valued. My sessions utilize a variety of evidence-based models that are customized to meet the needs and goals of each client. I have experience working with teens (14+), adults, and couples. I offer genuine, holistic, and creative interventions that work with a variety of issues; including but not limited to: trauma, PTSD, anxiety, depression, stress, career guidance, life transitions, family conflict, child-parent relationships, and mood disorders. I strive to create a space where judgment is withheld, emotional connection is created, and the message, "you are not alone on your journey" is communicated no matter how big or small a struggle may be. I look forward to meeting and working with you. To request a free 15-minute consultation with Sandra please go to: https://sandra-little.clientsecure.me/