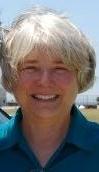 Lorrie Beevers, Ph.D.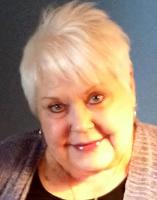 Janet Riepe LCSW

William MacGillivray Ph.D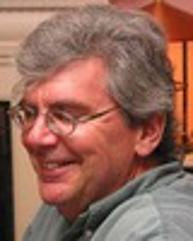 Our Professionals
*Please note: this website is best viewed in Google Firefox or Google Chrome browsers. There may be problems with the alignment if viewed in Internet Explorer.*
_______________________________________________________________________________________________


Lorrie G. Beevers, Ph.D., a licensed clinical psychologist with over 30 years of professional experience, provides psychotherapy, clinical hypnosis, and EMDR for children and adults. Psychotherapy often focuses on concerns such as anxiety, depression, and life transitions issues. She is trained in clinical hypnosis and is a member of the American Society for Clinical Hypnosis. Clinical hypnosis may be applied for anxiety, depression, smoking cessation, weight control, or stress management. Dr. Beevers attended Michigan State University and graduated form the University of Tennessee with her B.A. and PhD. in psychology. She completed her clinical internship at State University of New Your - Upstate Medical Center in Syracuse, New York. From 1981 through 1984 she developed and directed the adolescent inpatient program for Ridgeview Psychiatric Hospital and Center in Oak Ridge, TN. In 1984 she founded the Oak Ridge Psychotherapy Practice, a multi-disciplinary mental health practice in Oak Ridge. Dr. Beevers has practiced in occupational medicine settings locally. Personally, she has interest in alternative therapices including Healing Touch, Reiki, and Shamanic healing practices as well as in horses and improving her riding skills. Voicemail: 865-212-5296
________________________________________________________________________________________________

Ms. Janet Riepe, LCSW is a compassionate, experienced professional who understands the many challenges and stresses that individuals face. She will help you look at your life from a different perspective in an effort to help you develop a greater understanding of all the interacting factors that may be contributing to your emotional distress. She will also help you examine unhelpful behavioral and thinking patterns that may have led to your emotional pain, and help you learn new skills and coping strategies that will hopefully lead to positive changes in your emotions, behaviors, and relationships with others. Ms. Riepe graduated from the University of Tennessee with a bachelor's degree in social work in 1988 and a master's degree in social work in 1990. She began her career at Child and Family Tennessee as an intern in 1989 and spent the next 24 ½ years serving as therapist, Clinical Supervisor, Program Manager, and Clinical Director within the Outpatient Services Department. In 2007 she received the Tennessee Conference on Social Welfare Award for Direct Practice. Ms Riepe has provided individual, couple, and family therapy to address a wide range of problems and needs, including mood disorders, anxiety, stress, trauma and PTSD, relationship problems, divorce, alcohol and drug use, and co-occurring disorders. She has developed a specialty in the treatment of children and families who are being challenged by difficulties associated with Attention Deficit Hyperactivity Disorder and other disruptive behavior disorders.. Ms. Riepe has had extensive training in treating sexual abuse victims as well those who have experienced other types of trauma. She has provided training to numerous students and professionals on the subject of trauma throughout most of her career. She served as Senior Leader in the 2010 Centers of Excellence Learning Collaborative, which focused on teaching participants to use Trauma-Focused Cognitive Behavioral Therapy to help children and adolescents heal from the effects of the trauma. Ms. Riepe is a member of Phi Kappa Phi National Honor Society, Golden Key National Honor Society, and was named NASW Student of the Year in 1988. Ms. Riepe is on the following insurance panels: Cigna, United Behavioral Health, BCBS, Magellan, TriCare, Aetna, Multiplan, Humana/LifeSynch, Coventry, & Medicare. She also accepts private pay and can serve as an out of network provider. She can now accept Visa, MasterCard, Discover, and American Express. Ms. Riepe can be reached at: 865-212-9351.--------------------------------------------------------------------------------------
William MacGillivray, PhD, ABPP is a graduate of the clinical psychology program of the University of Tennessee, Knoxville. He is licensed as a clinical psychologist with a diplomate in psychoanalysis. He has worked in a variety of inpatient, clinic, outpatient, and school settings for a number of years, including Ridgeview Hospital, Peninsula Hospital, Cherokee Mental Health Center and Anderson County Schools. Originally trained in both school and clinical psychology, he has also worked extensively with adults and adolescents with substance abuse problems. In private practice since 1985, he joined ORPP in 2010; he works with children, adolescents and adults in individual, couple and family therapy. He also specializes in psychological and neuropsychological assessment. In addition, he is trained in neurofeedback therapy, a treatment that has proven helpful for a wide range of difficulties, from problems of attention, emotional dysregulation, obsessional thoughts, sleep difficulties, and chronic pain. For more information about neurofeedback, please go to eegspectrum.com. For more information about my practice and fees, go to Psychology Today web site: therapists.psychologytoday.com/. You may contact me at 865-212-2685.

-----------------------------------------------------------------------------------------------------------------------------------------------------

Dr. Sagnes is a Clinical Social Worker with 30 plus years experience in supporting others in their life goals. Dr. Sagnes has a PhD in Social Work from the University of Tennessee Knoxville, a MSW (with a specialty in Child and Family Mental Health) from Tulane University in New Orleans and a BSW from the College of St. Teresa in Winona MN. She is a member of the National Association of Social Workers and The Clinical Social Work Association.
Cinda has worked with consumers of all ages and severity of problems. She sees individuals, couples, groups and families. She is trained in Illness Management and Recovery, Cognitive Behavior Therapy, Family Systems Therapy and Integrative Dual Diagnose Treatment among others. Some types of challenges Dr. Sagnes has supported others to cope with are Depression, Anxiety, PTSD, OCD, Personality Disorders, Abuse/Victim Issues, Dual Diagnoses and Behavioral Issues.
Cinda Sagnes, Ph.D., LCSW may be reached at: 865-824-3233 or cindasagnes@gmail.com . She offers appointments during the day, evening and Saturdays. Dr. Sagnes is an approved provider for Tenncare MCO's Amerigroup and BCBS BlueCare and Tenncare Select. She also is approved to accept Magellan, Cigna, Humana and the following BCBS network plans (Behavioral Health Comprehensive N, Dual Integration, Medicare Advantage HMO, and Medicare Advantage PPO).